At Tech Venturas we provide clients with the best of the best! API management is primarily concerned with centralising control over your API program's statistics, access control, monetisation, and developer workflows. Organisations use API management solutions in order to respond to rapidly changing client expectations.
The processes for delivering, regulating, and analysing APIs that link applications and data across the enterprise and across cloud are referred to as API management. The purpose of API management is to enable companies to track activities and guarantee that the requirements of the developers and apps that utilise the API are met.
We provide API management solutions that combine dependability, adaptability, quality, and efficiency.While many commercial vendors offer costly API management solutions, we use well known open source solutions to create comprehensive, advanced and affordable API management solutions. Almost every component we utilise is licensed under the Apache 2.0 open-source licence, which is the most commercially friendly. With packaged API management solutions, we give our clients exceptional support service with guaranteed SLAs.
At Tech Venturas, a team of API integration specialists work with clients, to ensure that all their requirements are met. Our process begins with a consultation workshop where clients communicate their requirements, we then build an API strategy by recommending an open-source API management solution. Prior to executing the actual solution,  we will create a proof of concept that is evaluated against strategic business goals. After the solution goes live, Tech Venturas support staff takes over to provide ongoing support to ensure that the platform runs smoothly and seamlessly. Below explains some of the key components included in our API management solution.
Schedule a free consultation with our integration specialists to learn more about our API management Solutions and identify the right technology for your business

Market Place
Marketplace for developers to discover your API assets
Security
Configuration of API Keys, tokens and ability to integrate with external identity frameworks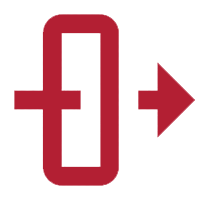 Gateway
High performance proxy that aggregates service and connect consumers to backends

Monetisation & statistics
Mechanism to define a pricing structure for APIs when commercialised together with reporting and invoicing and Dashboard with different charts will help to understand API Usage.

Designer
GUI based tool to design APIs from scratch and create APIs using definitions such as Swagger of OAS
Policy Manager
Place to define API policies such as rate limiting, throttling and access permissions.