Strong bonds yield better results. We believe in forming strategic alliances with selected partners that enable us to provide the best solutions to you, our clients. We are able to harness the latest technologies and tech experts that provide value both strategically and financially through these agreements.
Collaboration with industry leaders and specialised technology vendors provides our customers with easy access to an ecosystem of market-leading digital consultancy expertise and a broad choice of specific add-on applications and integrations during their digital transformation journey. Each partner offers its own unique mix of expertise, skills, solutions and services to ensure maximum business value for Tech Ventura's customers.
We work with these partners to complement offerings and provide customers with the maximum value and level of service possible
We believe that our partners are the strength of our success. We consider them as strong pillars of our accomplishments. contact us for inquiries
Cetficiations & Awards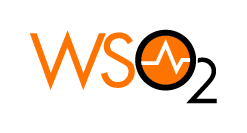 WSO2 Integration partner
Tech Venturas is a WSO2 Integration Partner and an Open Banking Solutions Partner. We're excited to enter into this partnership with WSO2, with most of our Engineering force having worked with the technology for over a decade. The experience of having designed and built WSO2 solutions, has resulted in building a strong practice within Tech Venturas. As a WSO2 Integration partner, the company is authorized to work with the WSO2 products and services, as well as provide consulting, implementation, and support services to customers who use WSO2 integration solutions. As a WSO2 Integration Partner, we have access to technical training and certification, marketing and sales support, access to WSO2's product roadmap, and collaboration opportunities with other WSO2 partners. As a WSO2 Open Banking Solutions partner, we leverage existing toolkits to help customers implement their open banking solutions more quickly and efficiently. We differentiate ourselves from most other partners by building toolkits specific to each region in compliance with the regulations. We can also customize and extend the toolkits to meet specific customer requirements. The Open Banking Solutions partnership aligns with our banking and financial industry focus.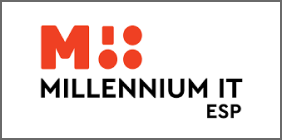 Millenium IT ESP
As a prominent Enterprise solutions provider, MIT is redefining the way people and companies do business, through the use of integrated solutions. Tech Venturas has teamed up with MIT to offer our customers the most cutting-edge solutions they ever needed to embrace the power of technology and automation.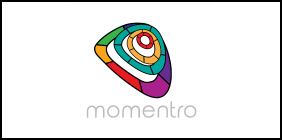 Momentro
Momentro bridges the gap between marketers and technology by offering products and services focused on improving the marketing funnel, while also having their own proprietary marketing technology product stack. Tech Venturas has partnered with Momentro to provide GTM strategies for our clients to reach new markets.